By default, a Smart Badge is delivered with its power on. In this article, you'll learn how to verify an badge is powered on and how to turn it on or off.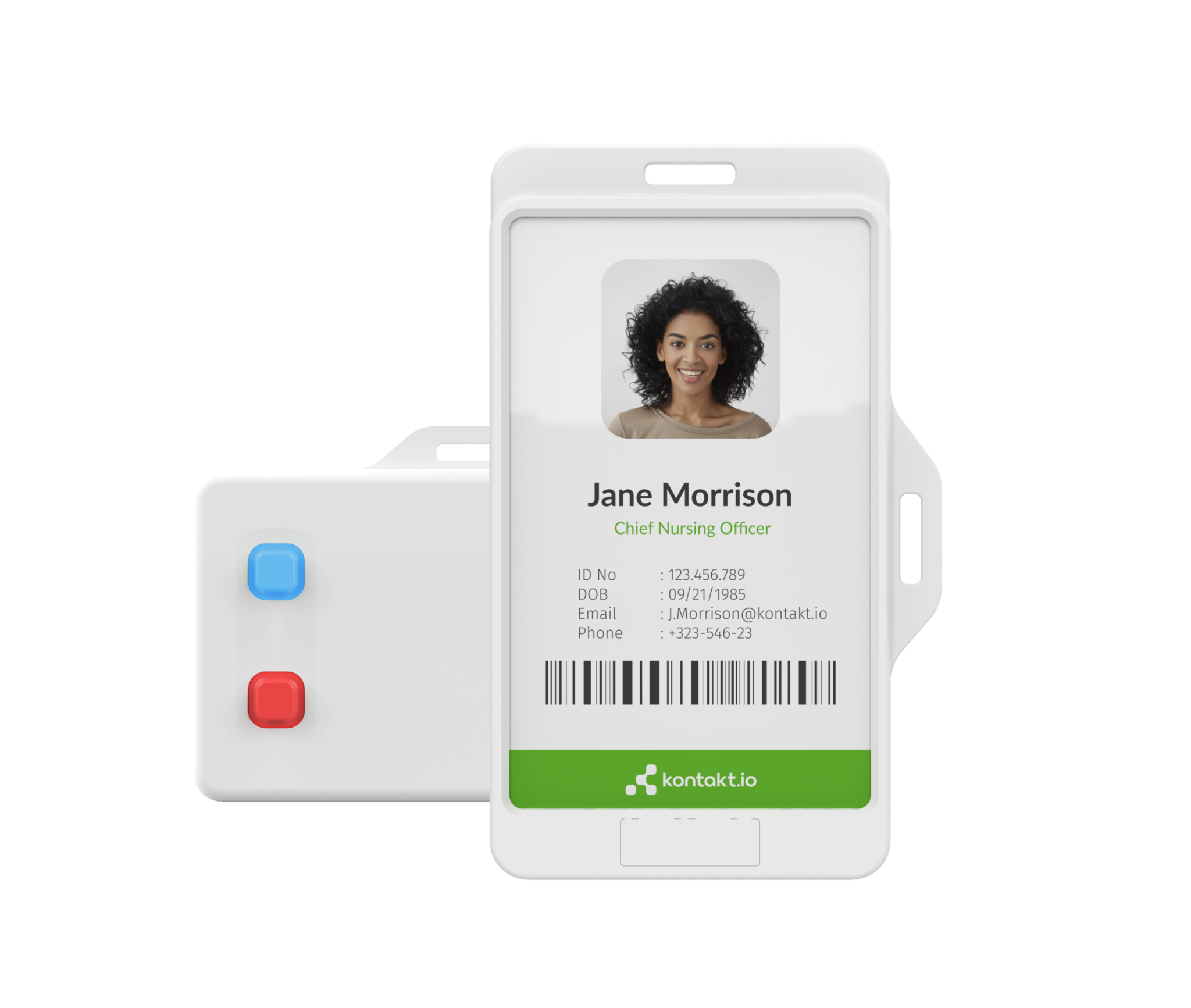 To verify a badge is ON, press and quickly release the BLUE or RED button and verify you see its LED blink for a few seconds.
Warning
Continuously pressing either button may result in activating a button press event. If you do not see an LED blink after a button press, do not press a button for 5 seconds to allow the device to clear the previous button event.
If a badge's LED does not blink after pressing and quickly releasing either the blue or red button, follow these steps to turn it on:
Press and hold either the blue or red button for 5 seconds.

When you see the button LED blink, it's your confirmation the badge is ON.
To turn off a badge, follow these steps:
Press and hold either the blue or red button for 5 seconds.

Once the LED stops blinking, it indicates that the badge has been turned OFF. When OFF, the LED does not blink when pressing and quickly releasing a button.
To program the buttons for an Asset Tag 2 to trigger an excursion event (alert) when a button is pressed, a policy is required to be created for each of its buttons. Policies are created and managed from the Kio Cloud Policy Foundry app.