Released: February 17, 2023
We're excited to announce the release of our latest Device Management 2.0 feature: Deployment Status for beacons and gateway devices. With this new feature, you can easily manage the current state of your devices, whether they're deployed, waiting to be deployed, or have reached their end of life.
Whether you're responsible for managing the deployment and installation of devices to make sure they are ready for use or you manage a fleet of devices, the deployment status can help you keep track of your Kontakt.io device inventory.
The Deployment Status setting has three options designed to provide a clear indicator of the state of a device in its lifecycle.
Deployed: this status indicates that the device has been installed and is currently in use.

To be deployed: this status indicates that the device is waiting to be installed and is not currently in use.

End of life: this status indicates that the device has reached the end of its useful life and should be retired or replaced.
Note
By default, all of your devices are set to a status of To be deployed.
To start managing the deployment status of your devices, sign in to your Kio Cloud account, from the Launchpad, select Device Management 2.0.
The following how-tos illustrate beacon devices, but you can do the same for your gateway devices.
With the Customize Table feature, you can add the Deployment Status column to the table view. To add this new setting, you'll need to select Restore Default (a one-time requirement).
Click on an image to view in full screen.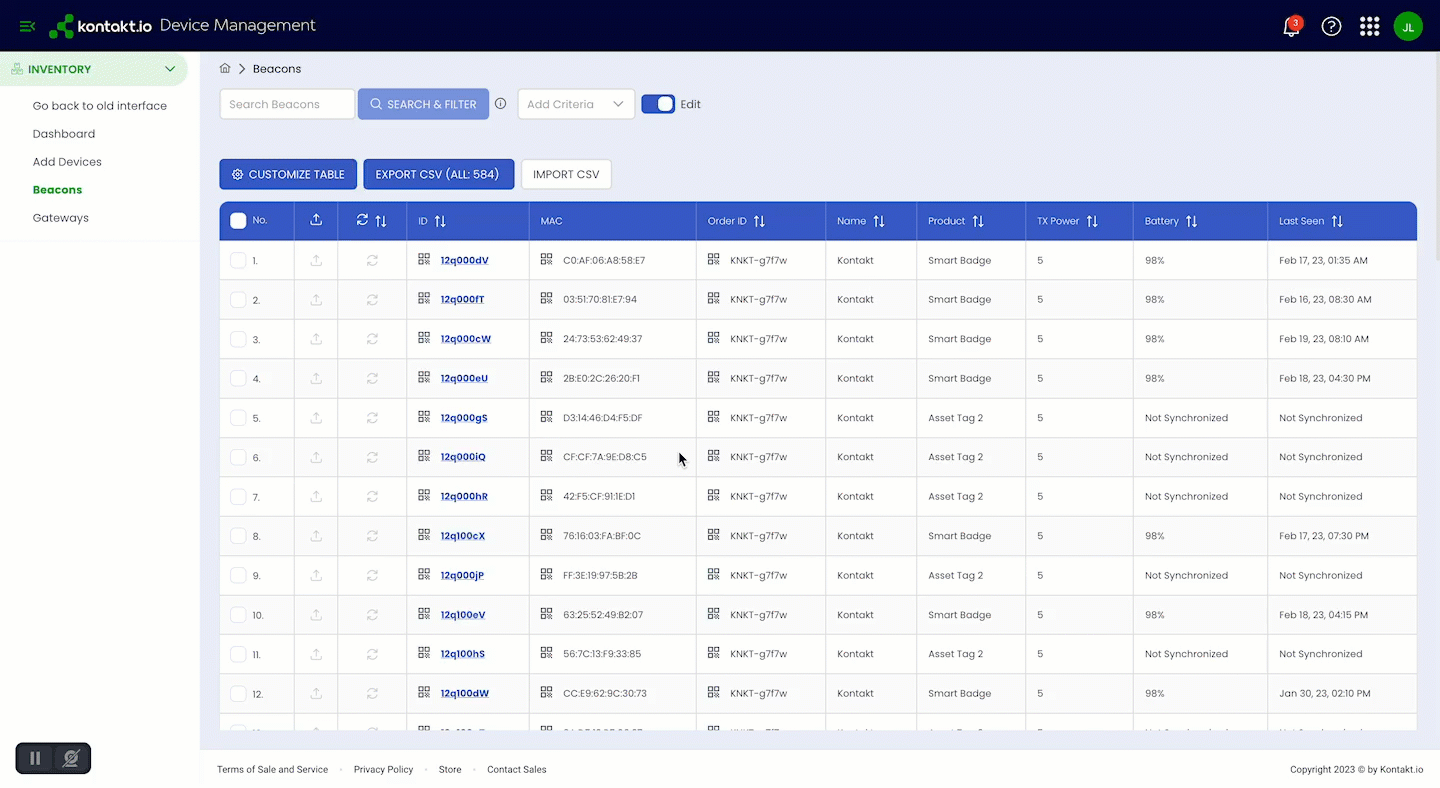 When you want to see devices by a specific deployment status, set the filter to Deployment Status and select a status.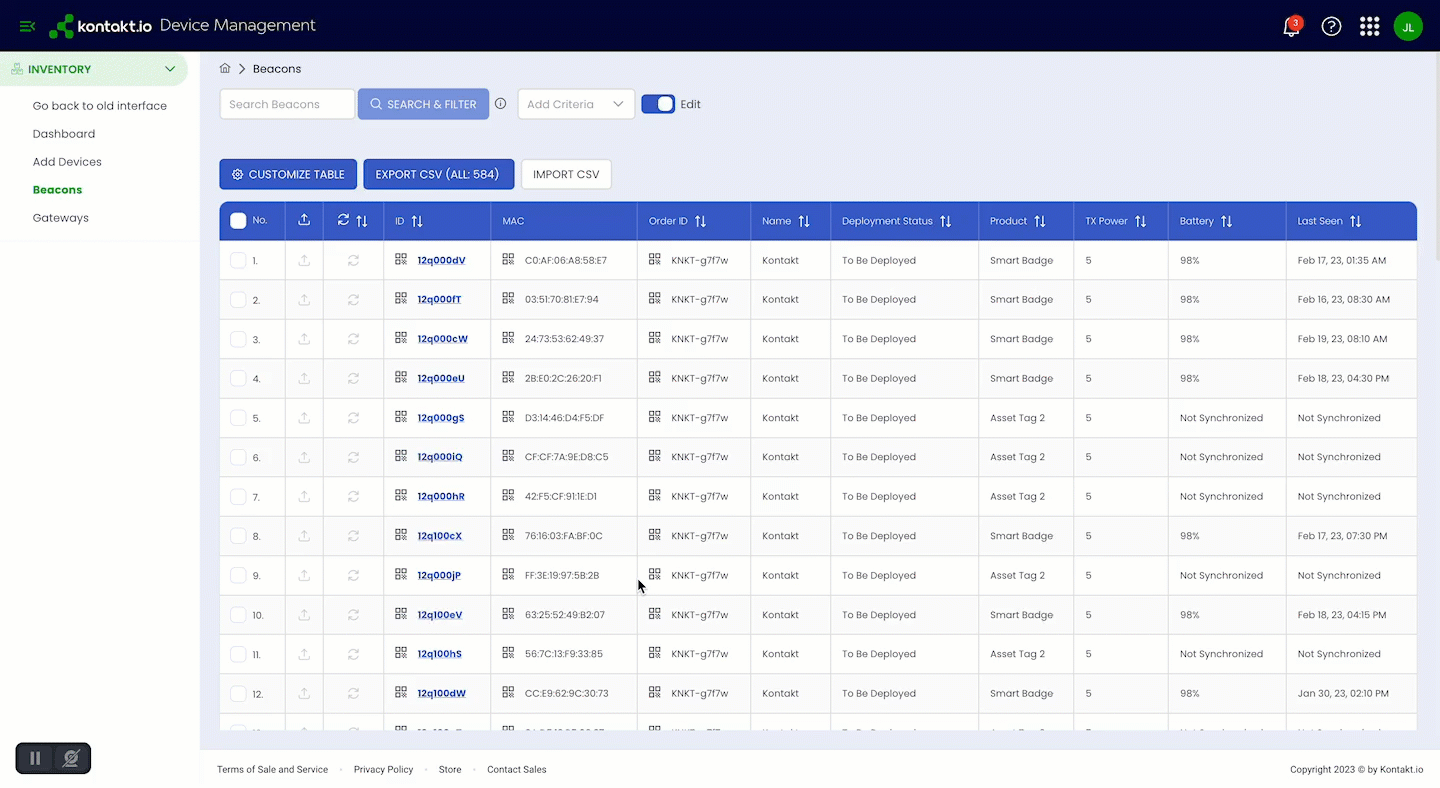 To update the deployment status of a device, go to Beacons and select the ID of the device. Its deployment status is available from the General tab.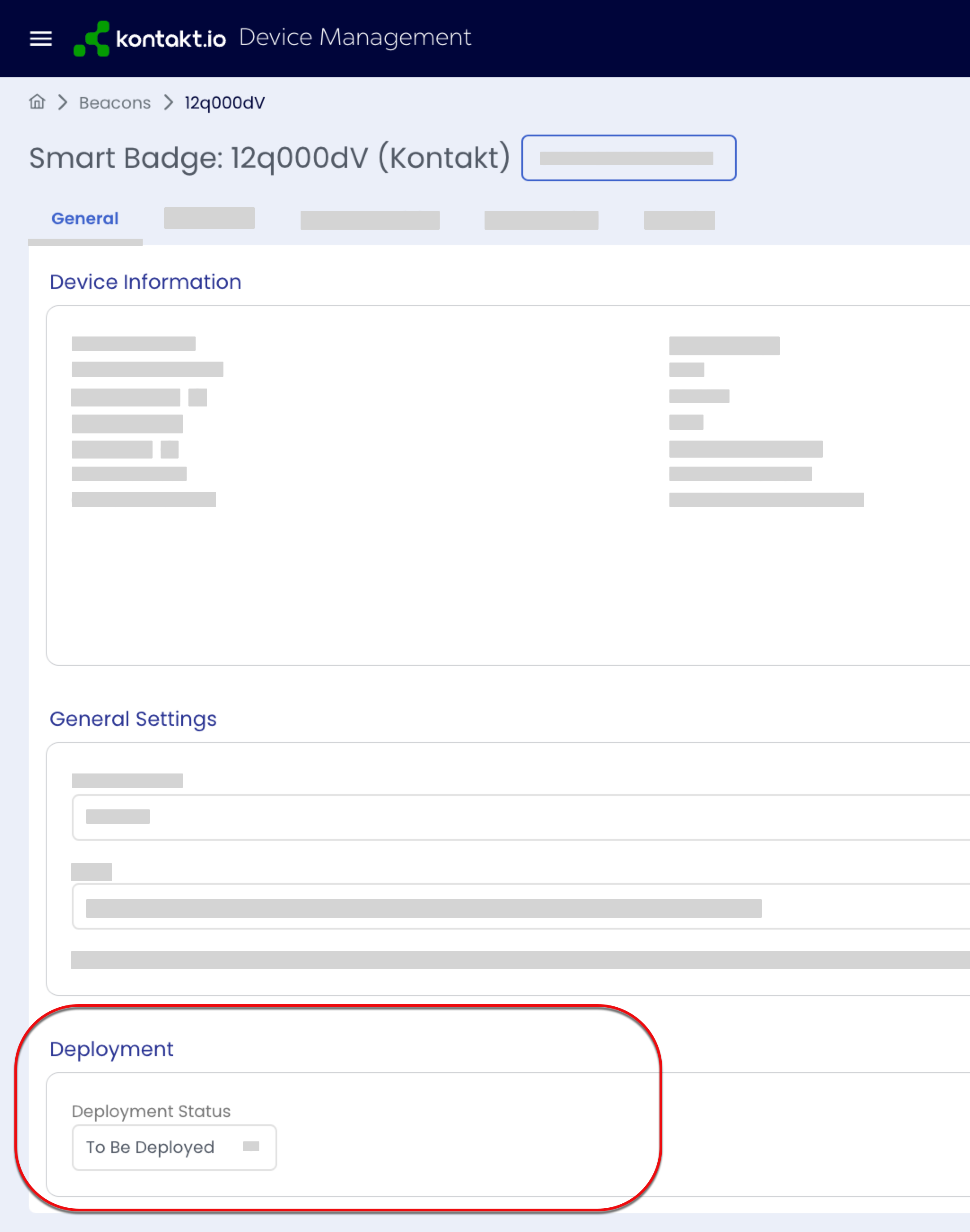 When updating a large number of devices, be sure to use the Export (Download CSV) and Import CSV features. First, export and download the devices to be updated. From the exported file, update the devices' deployment status to one of three options (TO_BE_DEPLOYED, DEPLOYED, or END_OF_LIFE), and then import the updated CSV file.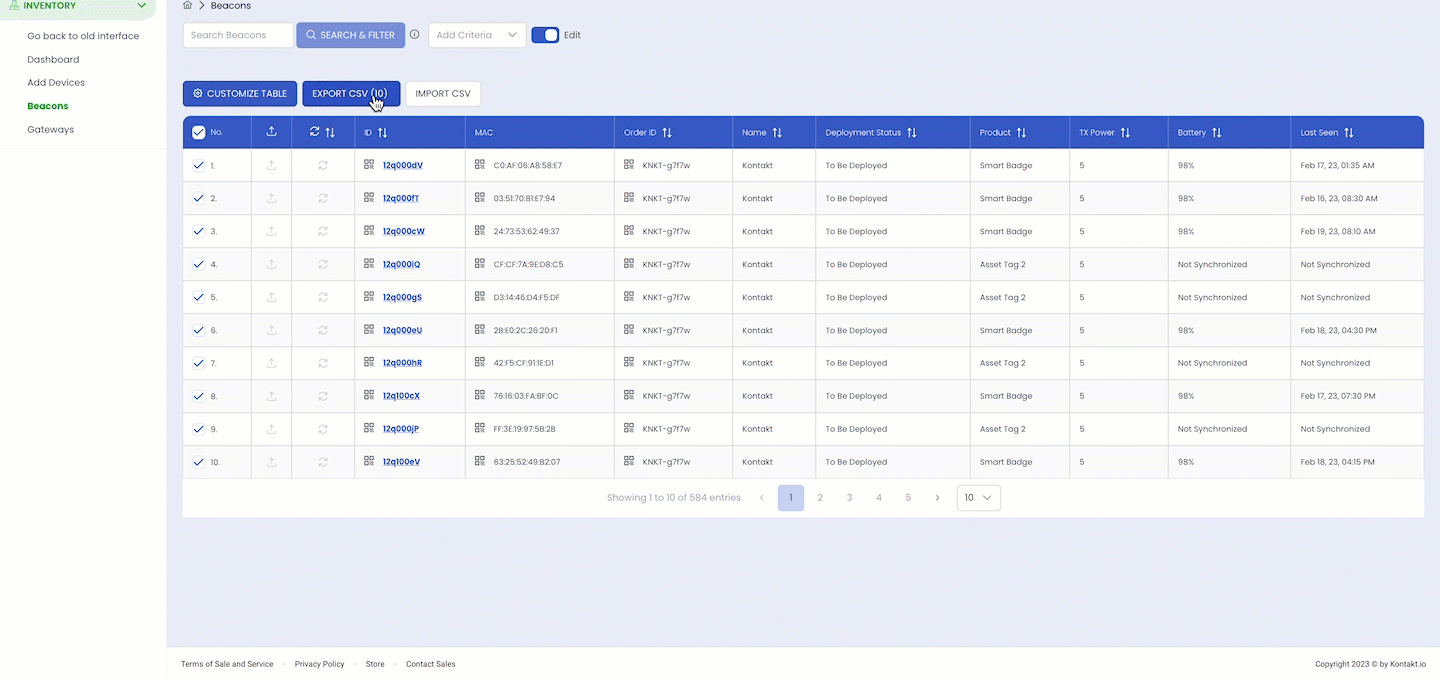 For those that use our Device Management API to manage device configurations, the deployment.status is available to you too as a virtual attribute configuration.
With this new setting, you can now keep your device inventory up-to-date by setting their deployment status. And by providing a clear picture of the lifecycle state of your Kontakt.io devices, you can optimize your device inventory and make more informed decisions.
So why wait? Try out this latest feature today and start optimizing the management of your Kontakt.io device inventory!