Released: February 23, 2023
We're excited to announce the latest update to Smart Location that includes several new features and improvements.
The new left-side navigation panel is designed to help you quickly access your locations and the locations you have recently visited. You can easily switch between locations and see which ones you've visited recently.
Click on an image to view in full screen.
This release includes a powerful new Dashboard feature. With this update, you can now view a location-level summary of your mapped Kontakt.io devices in one central location, along with key occupancy data.

We've made a change to improve the setup and management of Footfall Portal Beams. Prior to this release, footfall locations were managed through Spaces added at the floor level. Now, "Footfall" is how you will identify locations where people footfall traffic is measured. For quick access, Footfall is located in the new left-side navigation menu.
In the below example, we are measuring the people footfall traffic for the ground floor lab area. A Footfall Portal Beam is installed above the lab doorway. From Smart Location, the "Lab Floor" Footfall location is added and then assigned to the Portal Beam's inbound footfall.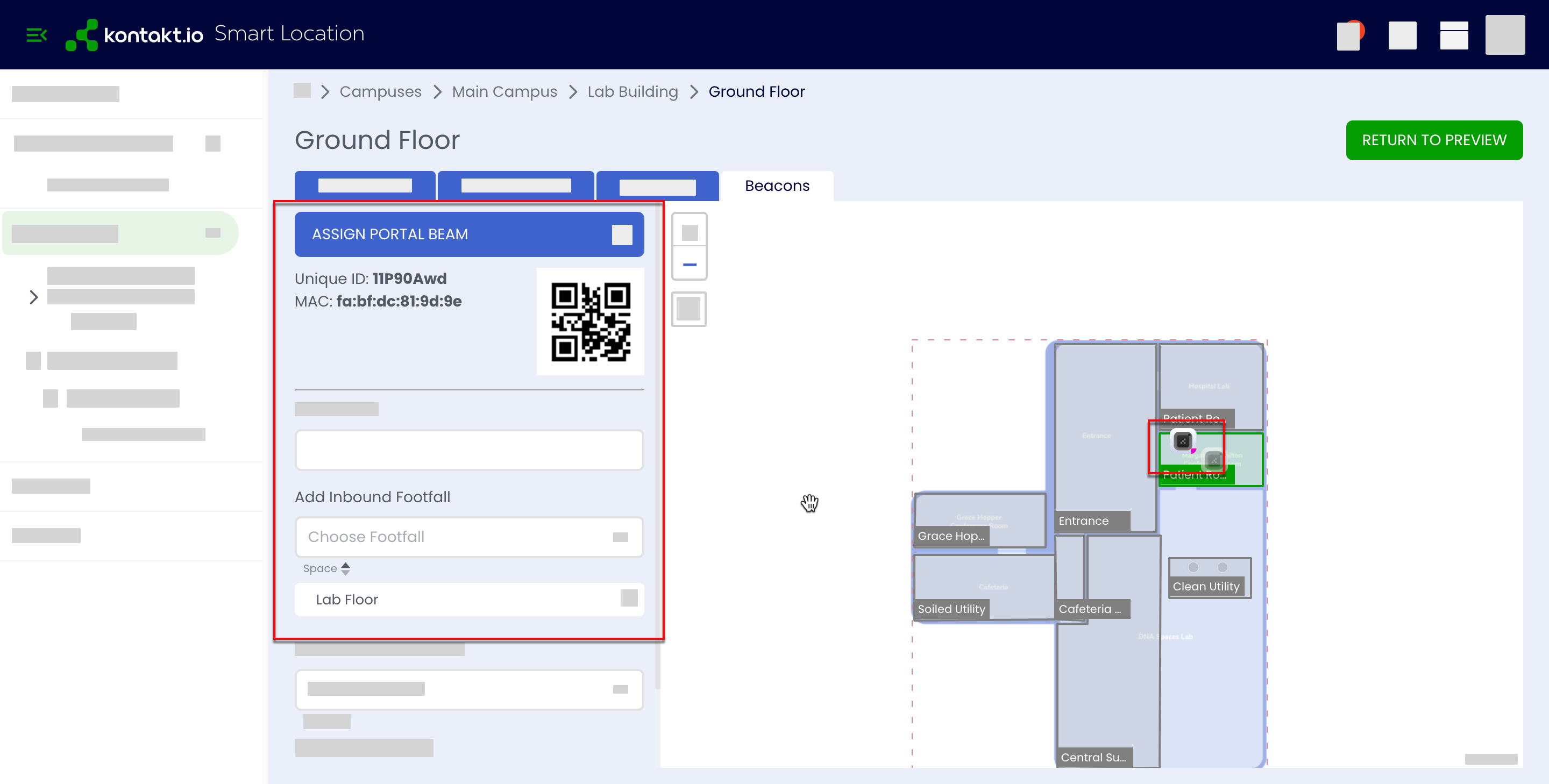 We're confident that these improvements will help us to better serve our customers and provide a more reliable and efficient experience. And our roadmap has some new and exciting features that are coming soon.
As always, please don't hesitate to reach out to our support team if you have any questions or feedback. We're committed to making our Kio Cloud platform the best it can be, and we appreciate your continued support.