Published: January 2022
At Kontakt.io, 2021 was a year of great things! We continued to advance our solutions to support the growing landscape of building insight use cases.
One of our key advancements was the launch of two new Portal Beam capabilities that deliver seat-level occupancy and people traffic building insights.
To support these advancements, we also released new features and enhancements to our Kio Cloud platform. Including improving the performance of our occupancy and traffic counting compute capabilities, adding more Smart Location real-time data visibility, and redesigning the Portal Beam deployment workflow to make setup simpler and faster.
A Portal Beam can measure the occupancy of multi-seat workstations in enclosed rooms or open spaces. Resulting in detailed, seat-level utilization data.
When in Seat mode, a Portal Beam measures the count of workstation seats that are occupied and not occupied.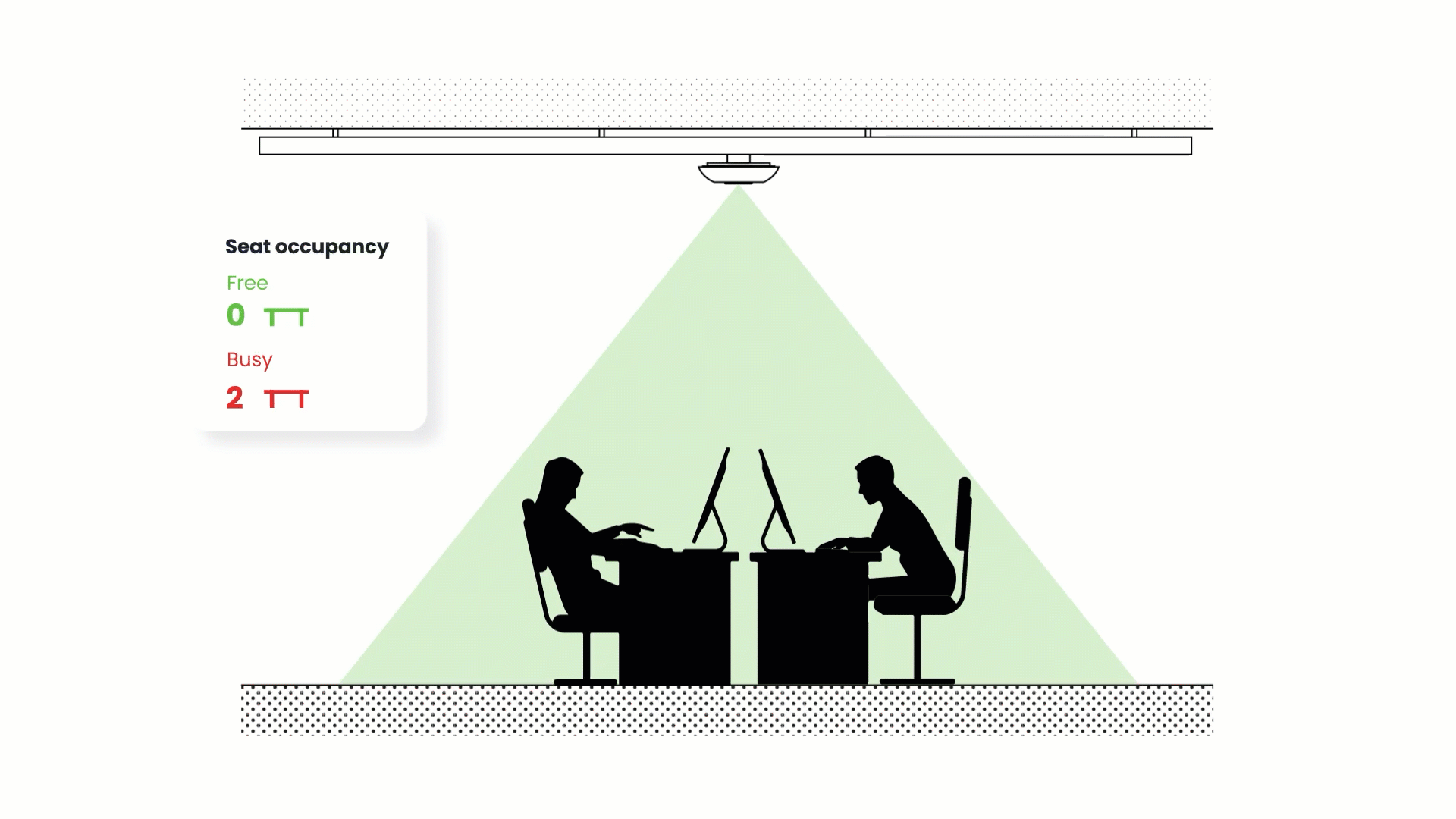 A Portal Beam can measure footfall traffic in large spaces, departments, floors, or entire buildings. Resulting in building utilization data.
When in Traffic mode, a Portal Beam counts people entering and exiting a space - either a doorway or corridor pathway. A Portal Beam is located at each entrance or interior space and people are counted as they pass through the Portal Beam invisible threshold line.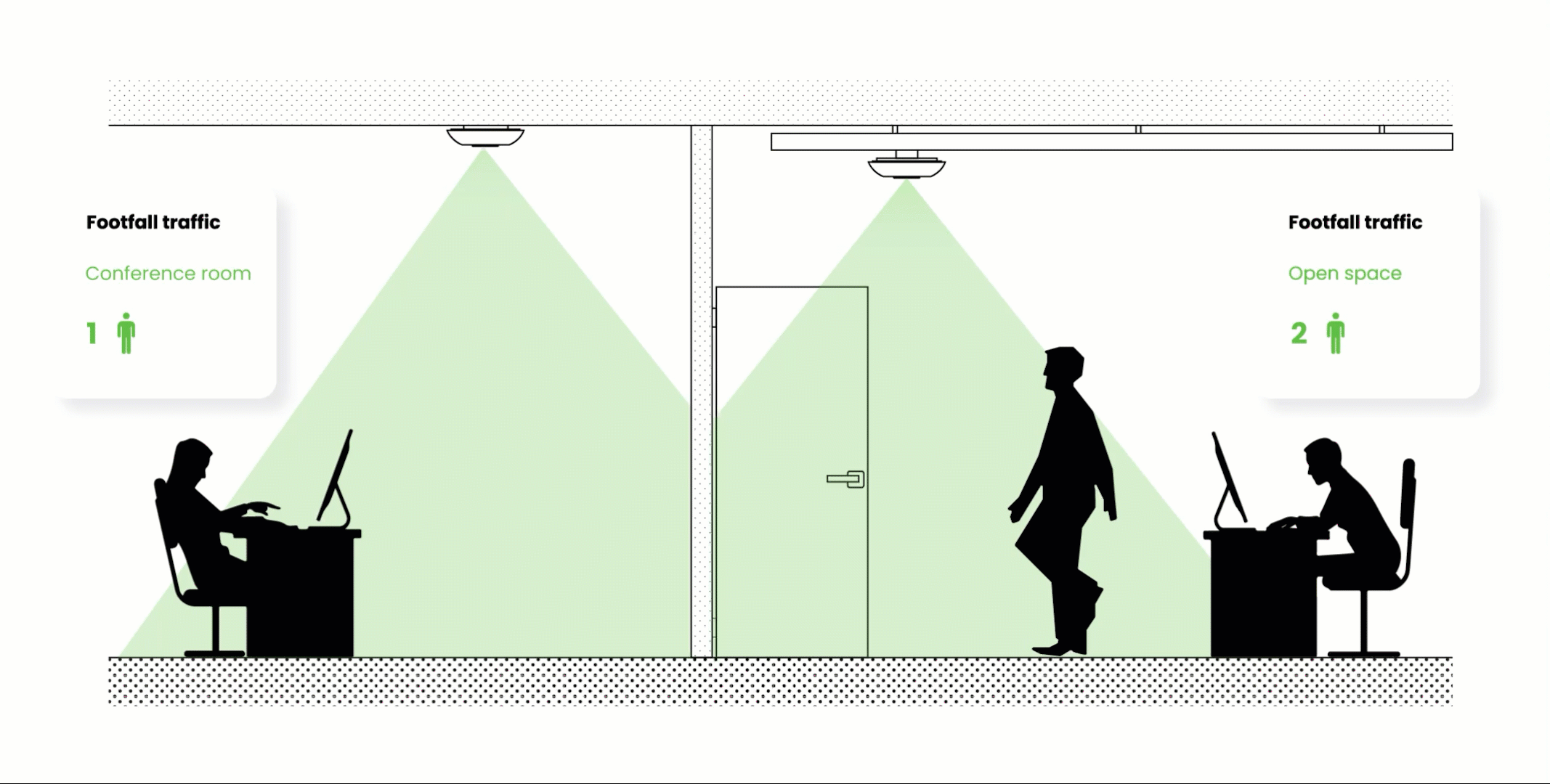 For open areas or large spaces, up to two Portal Beams per area or space delivers full coverage. Resulting in utilization data for an open area or large spaces.
From our Location & Occupancy API, you can consume and integrate data from each of the Portal Beam occupancy modes (room occupancy, seat, and traffic). All of these new endpoints are provided in our Developer Center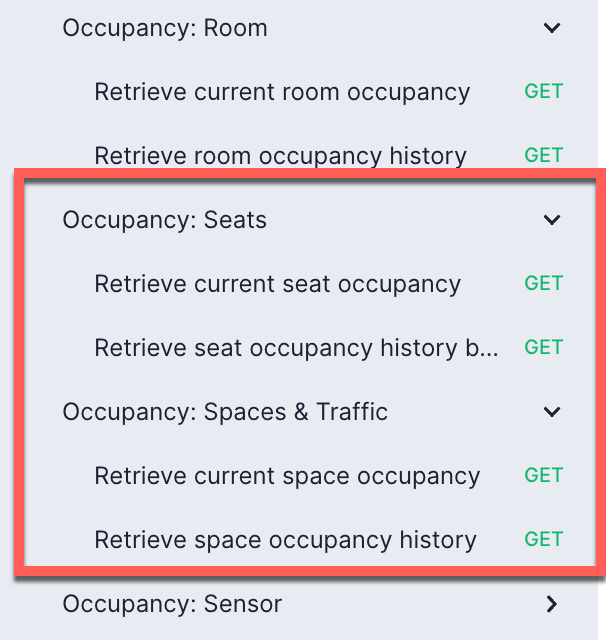 Also new in late 2021, we released the new Kontakt.io Developer Center. This interactive documentation site features developer friendly documentation of our APIs and SDKs. From the Try it now feature, you can test requests and responses within the documentation.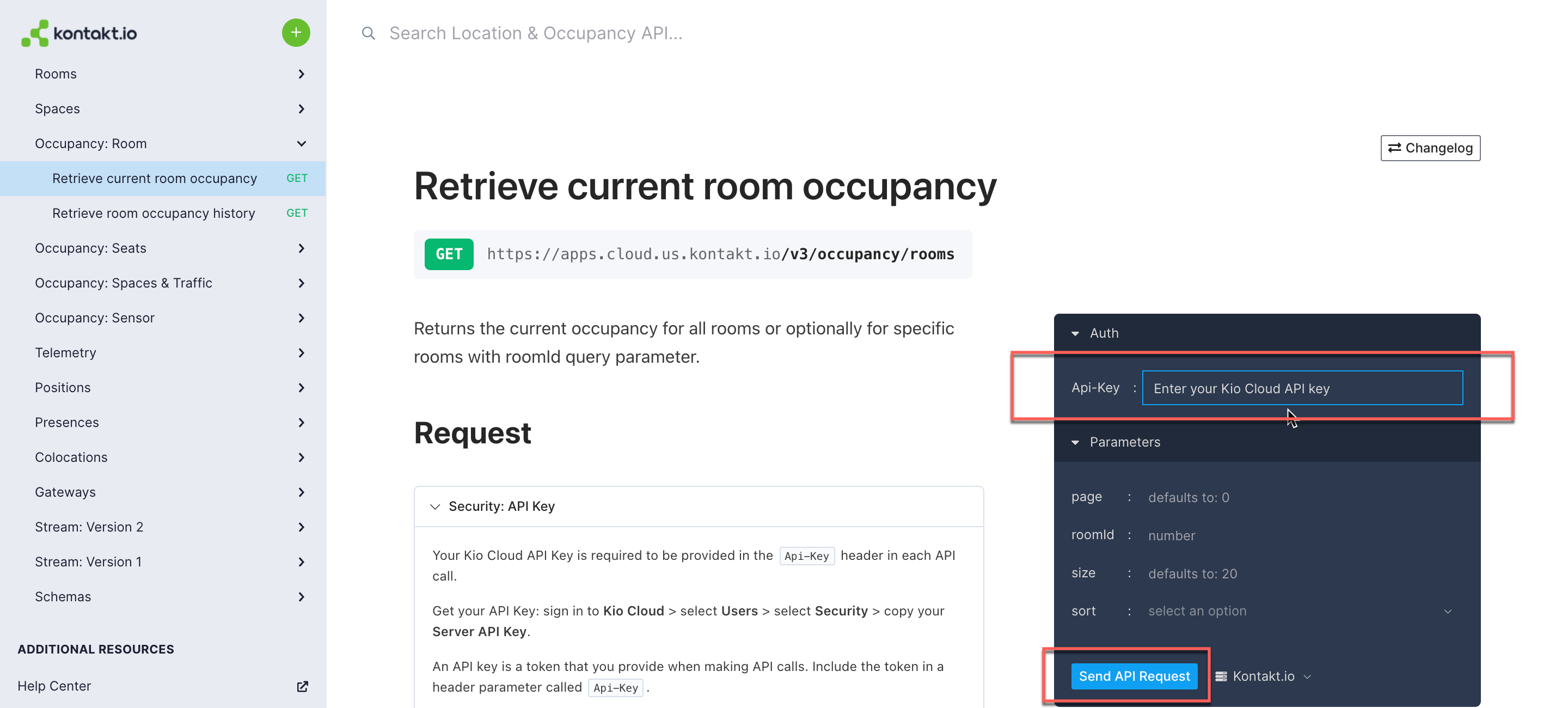 We released a bundle of UX improvements to make Smart Location more intuitive and enhanced the visibility of real-time occupancy and location data.
Some of the new, real-time data includes the count of people in a room, seats occupied and not occupied, and the count and location of and badges and tags located in a room.
Be sure to select the following images to view all details.
For Portal Beams set to seat mode, the floor plan visually displays current seat occupancy.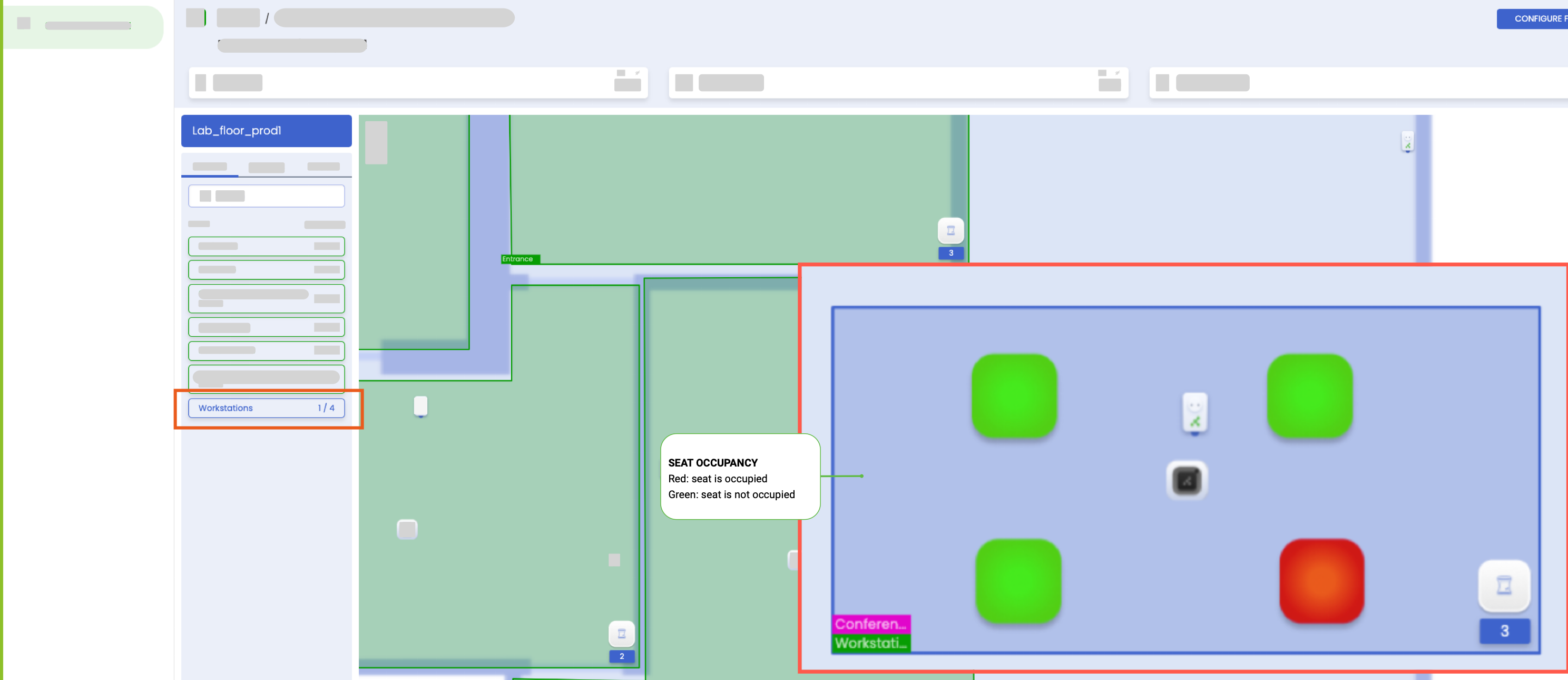 Quickly locate a device.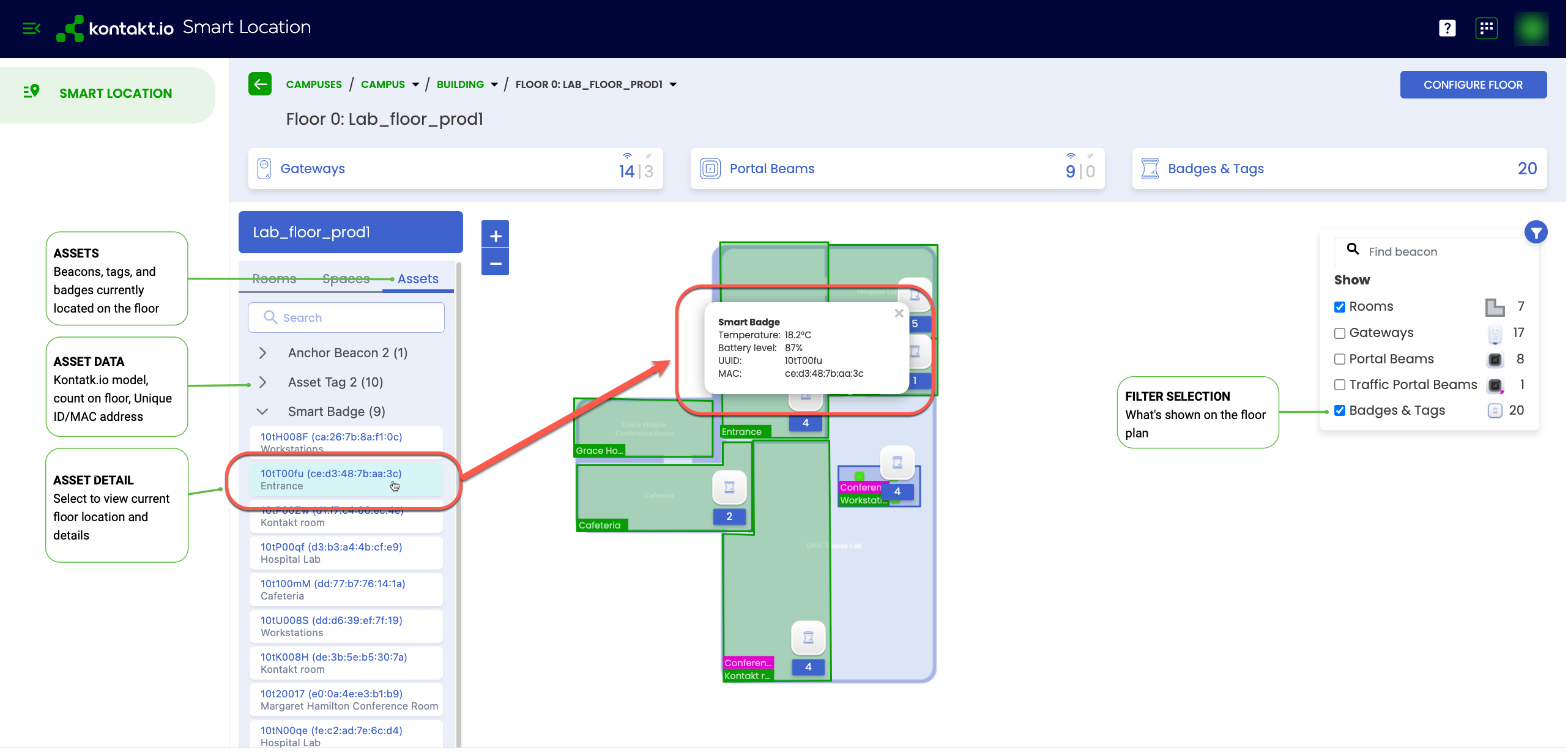 The app supports the installation for each of the three Portal Beam modes. This also includes the installation workflow when you have two Portal Beams in the same open area or large space.

For each mode, you'll be guided step-by-step. Making it quicker to get Portal Beams set up, installed, and ready for use.