Kontakt.io has decided to sunset the device sharing feature from Kio Cloud Device Management. Prior to this change, our "device sharing" feature made it possible to do things like move a beacon for wayfinding from one Kio Cloud account to another account in order to facilitate testing.
Compliance and information security testing
We've adopted additional compliance standards and hence an even more bulletproof technical design to accommodate our enterprise customers. To meet these new standards, it became imperative that the connection between the device and an account be immutable.
One account, one device
As of December 2022, when a device is connected to an account, this connection is permanent and not changeable.
A secure certificate is generated for the device and for the account

A one-time handshake / key exchange permanently connects the device to the account

The AES algorithm is used to ensure no changes can be made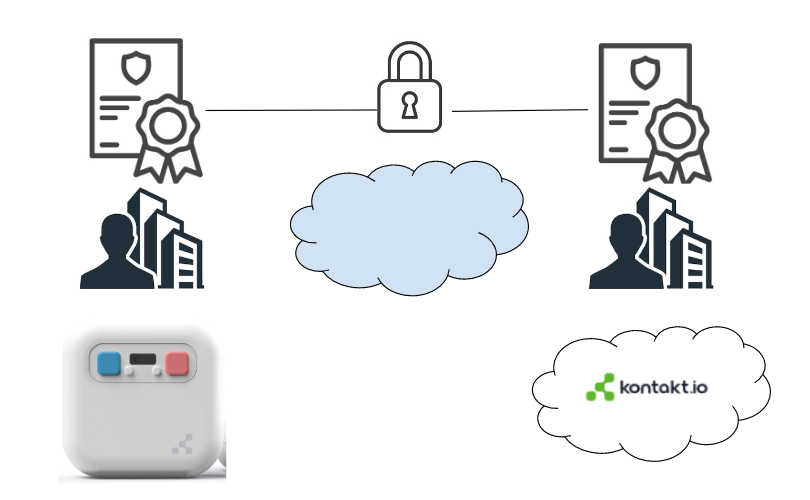 One account, multiple users
Today, device sharing is used by less than 2% of our active cloud customers. The 2% use it almost exclusively to manage the configuration rights of sub-users to their own organization's beacons and devices. The feature was not initially designed to support this use case.
With device sharing no longer available, managing device configuration access is set by the role assigned to your account users. To give someone permission to configure devices, assign them to the Admin role. All users assigned to the Admin role will have permission to manage configurations for all devices. Users that are assigned to the Operator role will not have permission to manage device configurations. You can change the role assigned to users at any point in time.